I believe we must lead the world with hope.
Author Naomi Klein (2017) writes: "Politics hates a vacuum; if not filled with hope; someone will fill it with fear." This can be seen today. Some of the current trends are toward the belief that climate fears have created eco-grief and that farming is some rendition of eco-slaughter. This is powerful dooms day messaging. And in the midst of it there is always an element of truth. Climates are changing. Politics are moving to the far right leaving populations vulnerable. Farming is misunderstood by the public and even by those who invest in food systems.
The World Bank (2016) expands on the discussion saying: "agriculture is not just about food and security, it is about peace and security" and this is a challenge for leadership.
At the heart of the matter is not just the production of food but the distribution of it. At the seat of the crisis is not just poverty but perception. Economies fail and crisis prevails when food is uncertain or unattainable, expensive, governed, lacking in nutrition or spoiled (Schoepp, 2018). Economies fail without hope.
On the other hand, many leaders in food, those men and women who drive change on the ground, on the street and in the factory and in the boardroom and are looking at the world with a different lens. One in which they take the responsibility for change. One in which they know where their actions and those of their team can and will make a difference: a world in which we feed ourselves and each other – three times a day.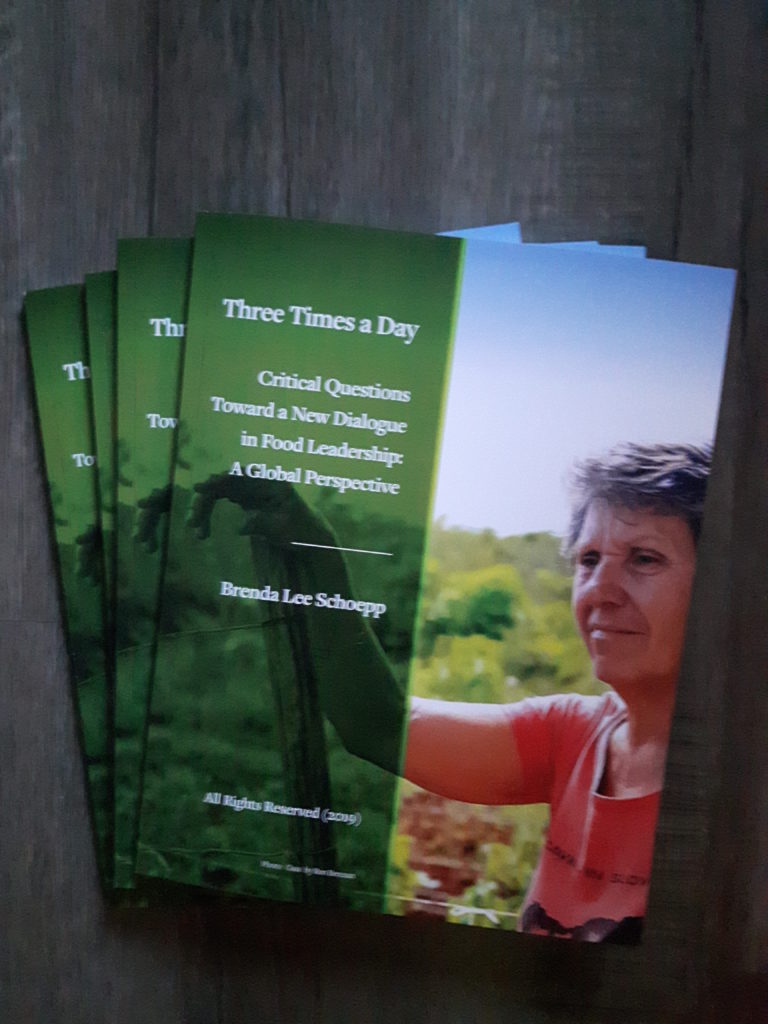 Through these conversations and with this open dialogue we have ignited the spark for spearheading collaborative food systems leadership. Follow me as we lead the world – with hope.
All rights reserved. Brenda Schoepp (2019)